April 18th is World Heritage Day, also known as the International Day for Monuments and Sites. To celebrate this annual occasion, PCA has been reflecting on some monuments we have worked on.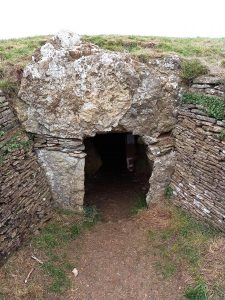 The first one for your perusal is Stoney Littleton Long Barrow. This is a Neolithic chambered tomb with multiple burial chambers, located near the village of Wellow in Somerset.  It is an example of the Cotswold-Severn Group and was scheduled as an ancient monument in 1882. The entrance appears as a lintel supported by two jambs. It is 1.1m high and faces towards the south-east.
In 2022, PCA were called in to inspect evident cracking in the lintel over the door opening. Working with English Heritage, we carried out a structural inspection of the barrow, producing a report to confirm our findings and recommendations. The Barrow is open to the public and an internal chamber with a transepted gallery grave associated with three pairs of side chambers and an end chamber. The gallery extends for 12.8m and varies in height from 1.2m to 1.8m.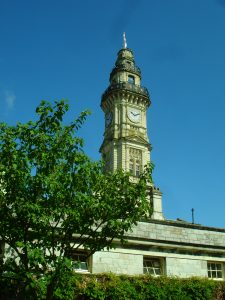 Next is HMS Drake. Originally built in 1896 and grade II*-listed, this is the final piece of what was formerly known as Keyham Barracks. The clock tower at HMS Drake has been a prominent feature of the naval base and, indeed, Plymouth for more than 115 years at Drake Gate on Saltash Road.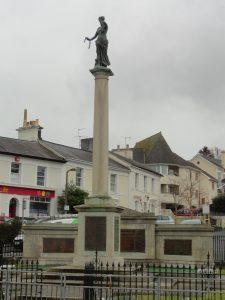 Lastly, the grade II-listed Newton Abbot War Memorial. Built in 1920-22, it was added to after the Second World War and again following later conflicts. The First World War memorial was designed by the borough surveyor, Coleridge Dingle White, and takes the form of a column set on a substantial plinth bearing the names of the war dead on the four faces on bronze plaques. A bronze statue was added by the opening of the memorial in July 1922, which was sculpted and designed by Courtenay Edward Maxwell Pollock as a symbol of victory and freedom.
PCA involvement for both these monuments was to inspect their structural condition and give recommendations and specifications for repair.
Well, these are our top three monuments for 2023's World Heritage Day. We hope you have enjoyed stepping back in time with us and the conservation engineering work we have carried out to maintain these historical sites.
Thanks to Linda Capon for pulling this information together for us. Until next year….