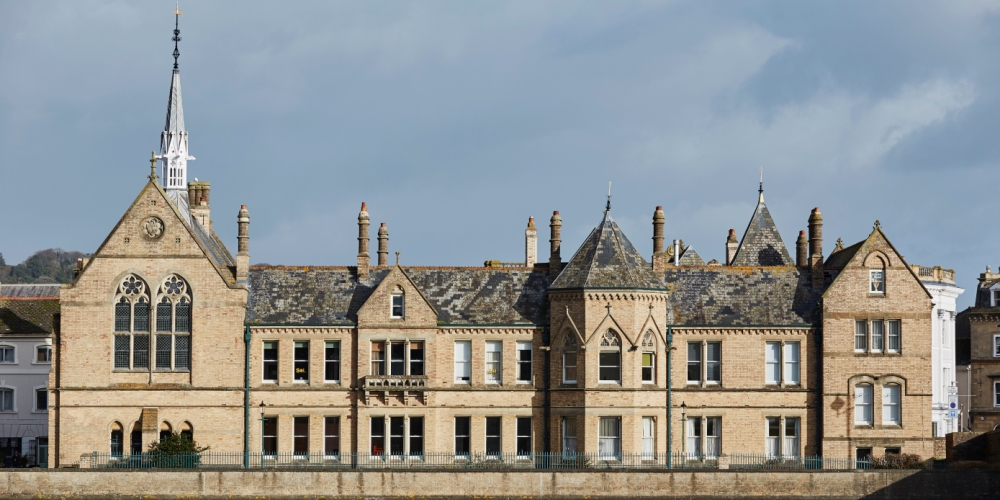 Plaque to mark Bridge Chambers spire project
A plaque has been unveiled to celebrate the work carried out on the spire above the Grade-II listed Bridge Chambers owned by Barnstaple charity, The Bridge Trust.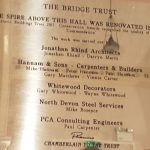 Jonathan Rhind Architects work with The Bridge Trust on all their listed properties and they called on PCA's lead conservation engineer Paul Carpenter for advice on the spire.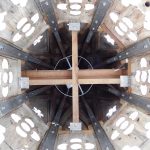 During an inspection of the roof conditions to Bridge Chambers, the architects noticed several large splits in the timber structure of the spire. PCA strategically assessed the spire and advised on the structural timber and intricate internal steel repairs required to not only stabilise it, but to prolong the life of this very prominent Barnstaple landmark too.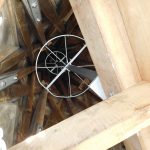 The entire project began in 2015 with scaffold support for the winter, with the spire repaired in 2016.
The spire project received a commendation and was the runner-up in the 'Repairs of a historic building or structure' category at Devon Historic Building Trust's Building Conservation Awards 2017.