A derelict, redundant stone barn in the countryside can seem so appealing to developers or people who dream of creating their own home in the middle of nowhere but turning a barn into a habitable property can be a challenge. That said, the end result usually outweighs the effort involved, so don't be put off, but you will need to find a structural engineer to help you along the way.
As consulting civil, structural and conservation engineers, we are often involved in modern barn conversion projects from an early stage so that we can complete a pre-planning structural appraisal of the building and to also produce a drainage strategy as is often required from the outset.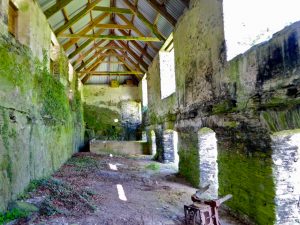 What is a pre-planning structural appraisal?
This will help you determine whether your vision is possible before they go to planning. We will look at the topography of the site, boundaries, slopes, trees, and other on-site features before considering the existing structure and what will be required to achieve your plans or your architect's designs. This preliminary advice will help with project costings too, which will enable developers and contractors to price their works more accurately. Examples maybe that the original stone walls are founded at a shallow depth and would become exposed due to lowering ground floor requirements and we can identify likely measures to facilitate this.
Lack of foundations
Poor ground conditions or adjacent to water so sodden support strata
Walls not sufficiently tied to floors or roof
Missing or collapsed first floor
Lack of roof or alterations to existing support elements
Missing or crumbling stonework
Close to slopes or rock faces
Protected wildlife in residence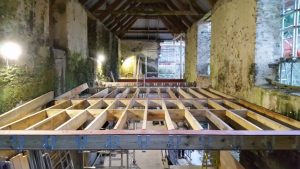 Support and sensitive repair
Many of the above challenges can be overcome with the appropriate support works to maintain the character of the barn while ensuring it does not fall down! Internal timber frames have become popular, but we can design new support from floors or roof to provide the necessary restraint requirements of modern building regulations.  We can undertake all the calculations required for timber framing, steel frames/trusses and floor structures.
As conservation engineers, we have a great deal of expertise in sensitive repair work to ensure stonework is maintained where possible. Where barns are built into a rock face or are close to a slope, we can discuss solutions to overcome these issues to ensure your barn is both habitable and safe.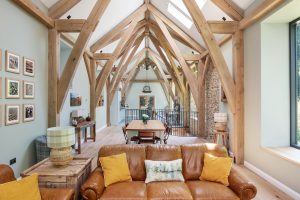 A protected species survey may need to be carried out before you begin work – not something we do – but we can advise you on possible workarounds to accommodate your furry or feathered house mates following the survey. We set aside loft space for a barn owl in a recent conversion we worked on!
All the above may seem like an enormous undertaking but, as I said in the opening paragraph, the home you end up with will be worth it.
The vaulted ceilings, the exposed stonework, the open-plan space, the opportunity for the sensitive use of glass, and so on mean you can create a unique home while preserving and repurposing an otherwise derelict building.
If you are considering a stone barn into house conversion project and have done a web search for "structural engineering companies near me," and found PCA, then please do not go any further! Contact us now. We will be happy to help. Also, see our recent case study on Willowplatt Barn.