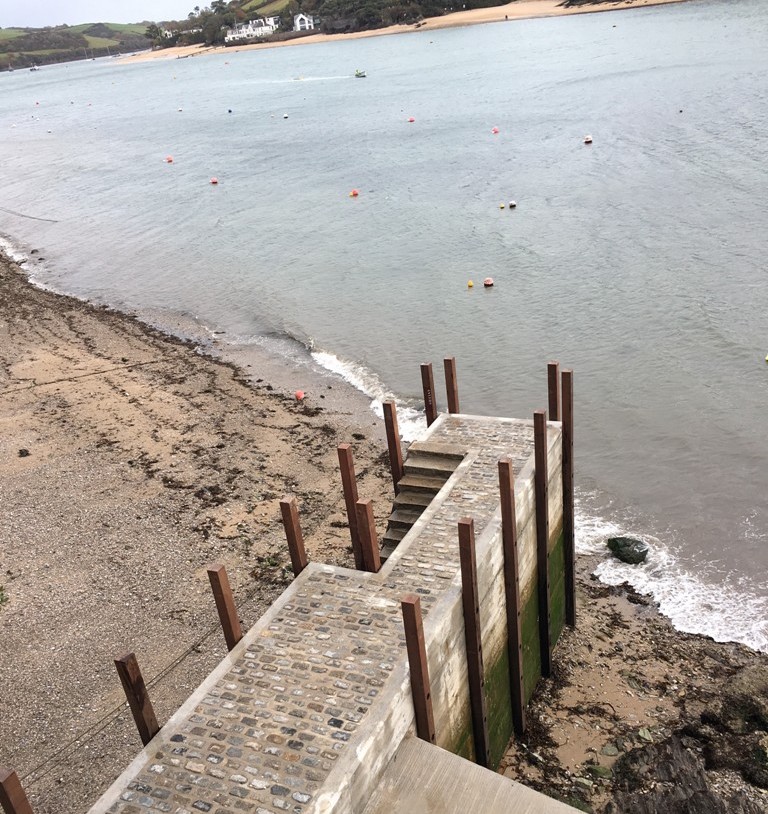 This private jetty in the Salcombe Estuary was designed by PCA Consulting Engineers.
It incorporates ODEX piled foundations and reinforced concrete to withstand wave loads.
PCA worked closely with Harrison Sutton Partnership and Arcadis to design a structure capable of withstanding pragmatic wave loads yet incorporating reclaimed granite steps and landing platform to create a robust yet attractive jetty.
Final handrails and lighting are yet to be attached, but the scale of structure and the commitment from the contractors, who had to work around the tides and difficult access, has delivered a fabulous piece of engineering that is blending in well to its environment.
You can see some of the work in progress in this earlier news item.