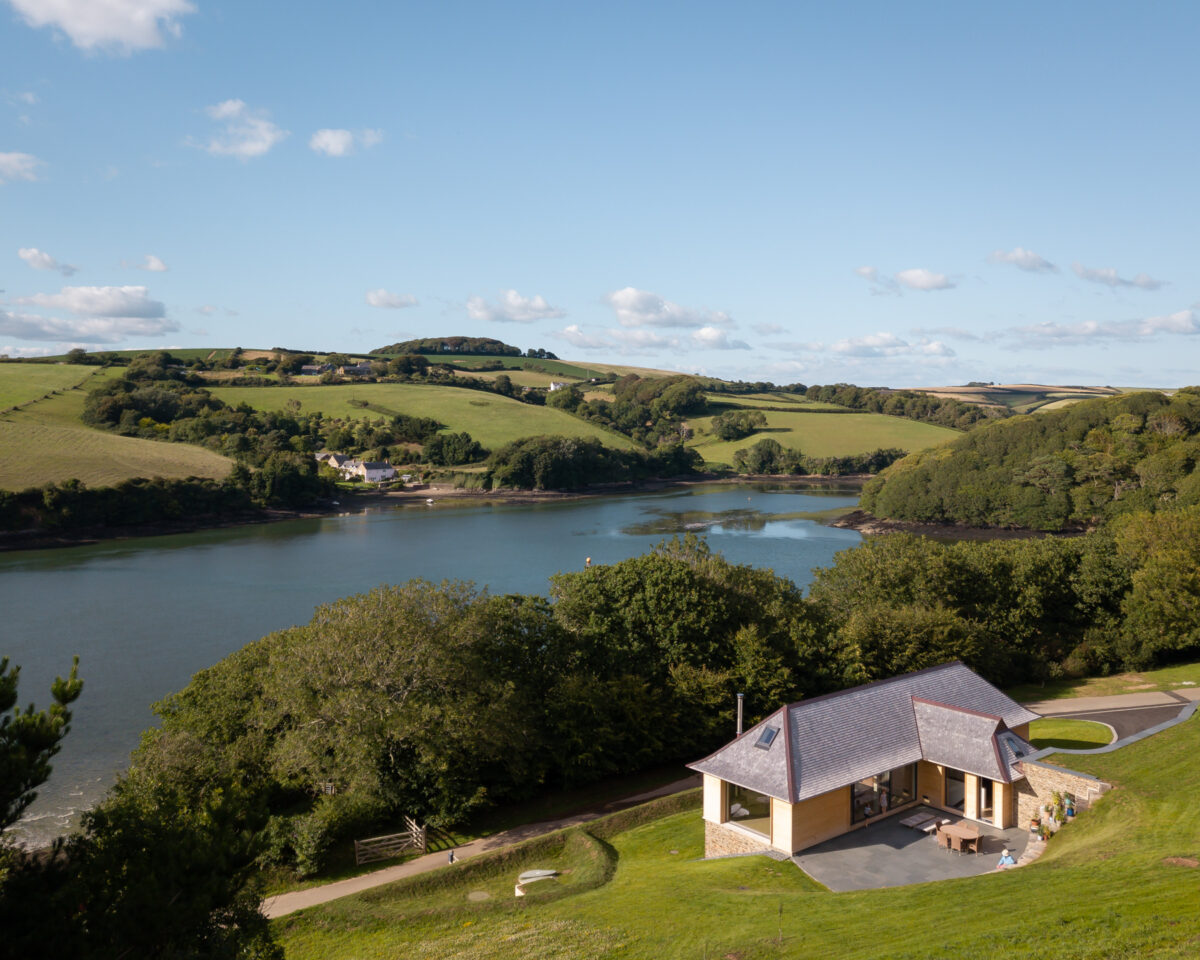 This award-winning project combined skilled design, engineering and craftmanship to create a stunning family home within an Area of Outstanding Natural Beauty in South Devon.
Recently featured in Grand Designs magazine, the story of the project began with Liz and Tristan Stone, of Stones Boat Yard in East Portlemouth, who were managing the build using local craftsman and London-based architects, Adams + Collingwood. PCA were appointed as the principal engineering consultant.
The main house is timber framed using wood sourced by the client. It was sawn and imported from Vancouver after being floated on the river there from its source.
We analysed the building in 3D BIM software to detail out every critical timber joint and connection, so that they could be shop machined and cut, along with steel flitch plate connectors. These bespoke, prefabricated components allowed for a fast, smooth build on site.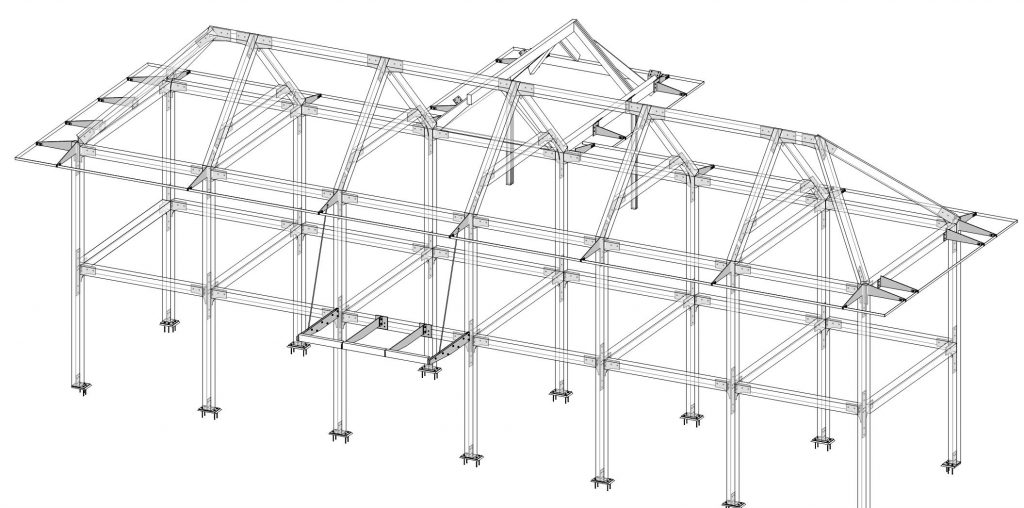 The exposed floor joists were a challenge. Where the joists required a bearing into the main floor beams, a traditional mortis and tenon bearing would have sacrificed too much of the main beams' capacity. A concealed hanger was sourced and used to give a very clean timber-to-timber connection.
The location meant that much of the home would be carved into the hillside for the sake of discretion. The roof structure is formed by the timber frames with SIPS panels on the main roof pitches and hips. The eaves are incredibly slender, using steel plate outriggers from the principal timber frame connections leading to a steel angle around the perimeter of the eaves.
Interestingly, there is no gutter around the roof, like a thatched house. The roof water falls to a perimeter land drain. The eaves outrigger plates also support the first-floor balcony via stainless tie rods so there is no large cantilevering steels or ground floor support posts.
The property's design is inverted, with the main living spaces set above the bedrooms to maximise the stunning views, with the more cellular rooms arranged the lower ground floor. We designed the large underground garage and utility space, which consists of reinforced concrete on all sides, including the long-spanning green roof that supported several metres of soil so that it blends in and is hidden into the natural landscape of the hillside. Concrete retaining walls also extend around the lower floor of the dwelling as the ground floor is set into the steep slope below external levels.
For one of our site visits, we took advantage of the site location and travelled to the site by boat.
Photo credit: Jim Stephenson
Building Excellence Certificate of Recognition 2021