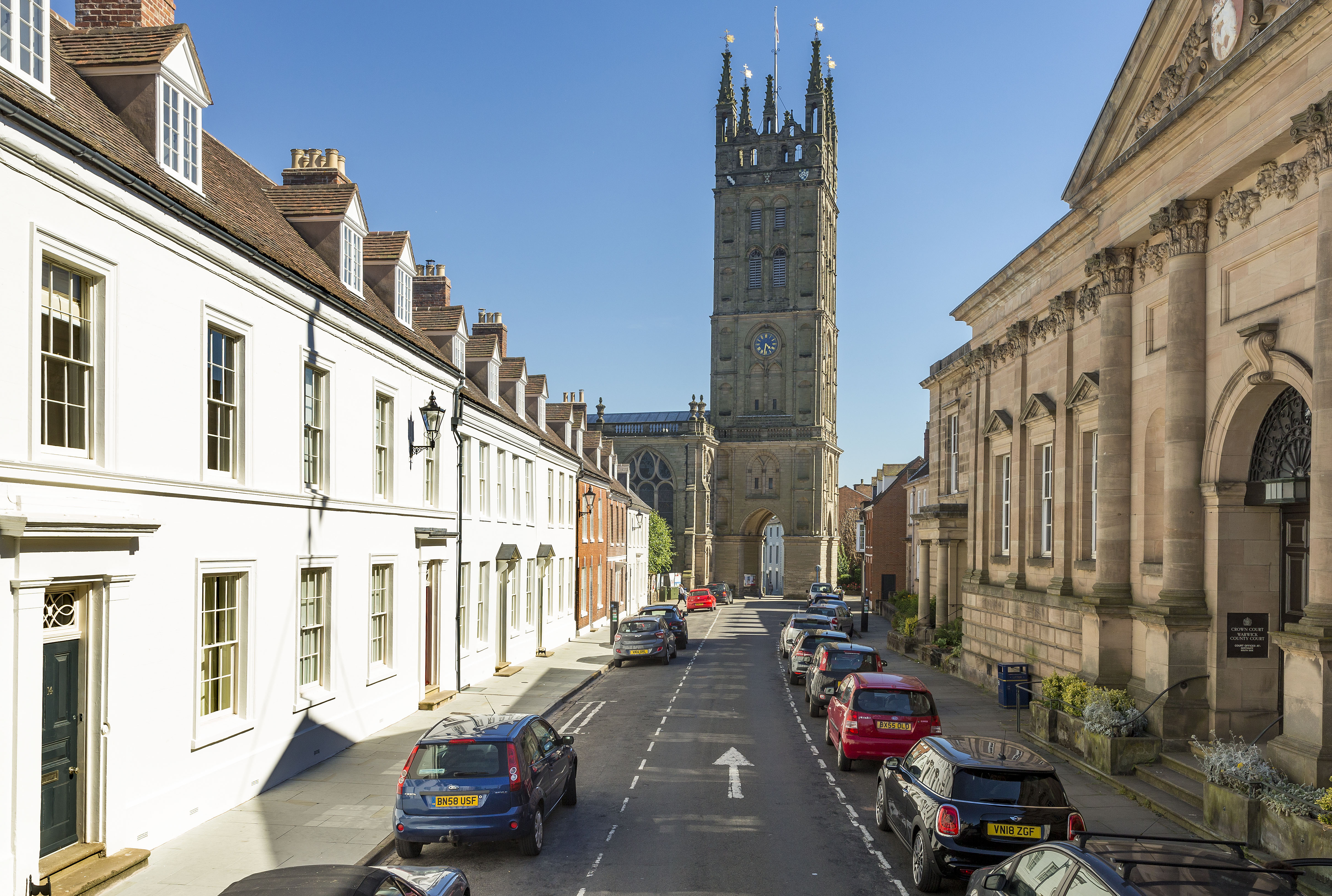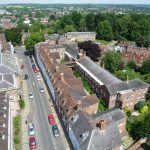 This was a large project in the centre of Warwick. The site consisted of three streets of properties, Northgate Street, Northgate Place and The Butts. Between the two streets, on a triangular site, was a three-storey 1930s office block.
The scheme, proposed by Peter Wilmot Architects, was to restore and modernise the existing properties, converting them all back to houses while respecting their historical nature and sensitive surrounding area. The large block would be demolished to free up rear garden space and facilitate private parking.
It involved the repair and conversion of 11 grade-II listed Georgian building constructed around the end of the 17th century after the Warwick fire in the 1690s. They had been used as offices by Warwickshire County Council since the 1930s.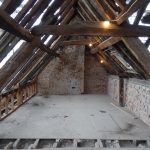 It also required the conversion of a Victorian three-storey police station building, including original cells, into three town houses, plus alterations and extensions of an 18th century villa and the construction of two new houses fronting onto The Butts.
The two new builds were proposed with some small extensions to the rear of the Northgate Street properties, along with alterations to internal layouts in order to divide the combined street back into separate properties, suitable for modern day living.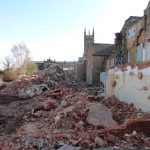 The site was saturated in history over many centuries and the discoveries of old tunnels, two storey vaulted basements, wells and other artefacts were carefully documented by the team including archaeologists.
PCA was the principle engineering consultant on the project, including all structural, highway and drainage elements. Due to the age of some of the properties and their listed status, the project was very sensitive requiring much care and engineering judgement being applied to many differing scenarios.
As with most commercial historic housing schemes, there was a difficult balance between the financial constraints of the project and the requirements of the conservation officer, warranty company and the building inspector.
PCA was first involved on this project in 2012. Our client Ash Mill Developments Ltd purchased the site in 2013. We believe the project was a success with many of the individual properties on the market and selling for up to £1.8m.
Ash Mill Developments Ltd
Peter Wilmot Architects, Messenger Construction
Structural Engineering, Civil Engineering, Conservation Engineering