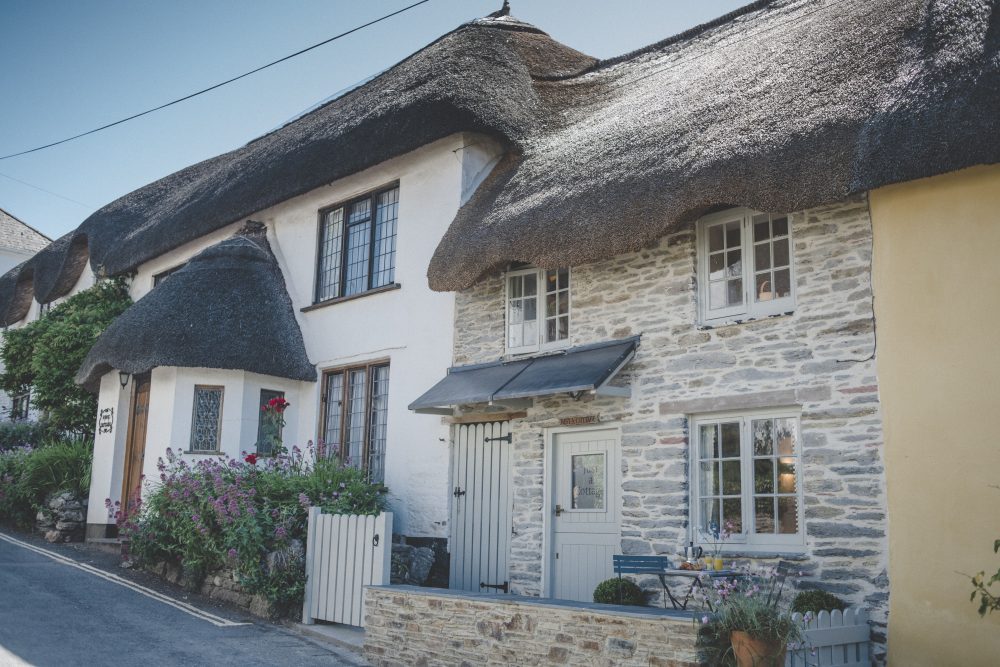 Just-A-Cottage is a grade II-listed home built in the late 17th or early 18th century using plastered rubble and cob walls and a thatched roof.
The thatched roof of this cottage in Thurlestone, Devon, was very heavy – up to six-feet deep at the ridge. However, the roof structure was very old and despite attempts to shore it up, the roof trusses were rotten and with the ceiling heights already very low in places, there was no scope to strengthen further or add support from beneath.
The conservation officer was keen to save the thatch and the existing woodwork, but despite us designing a full scheme, the cost was too prohibitive. Working with the conservation officer and architect, we devised a new scheme to replace the roof to once again match the height of the adjoining grade II-listed cottage.
This meant we could replace the roof structure and the thatch, but also gave the property owners an opportunity to make minor adjustments to the arrangement of the cottage's first floor interior to make the most of the space available.
Structural Engineering, Conservation Engineering