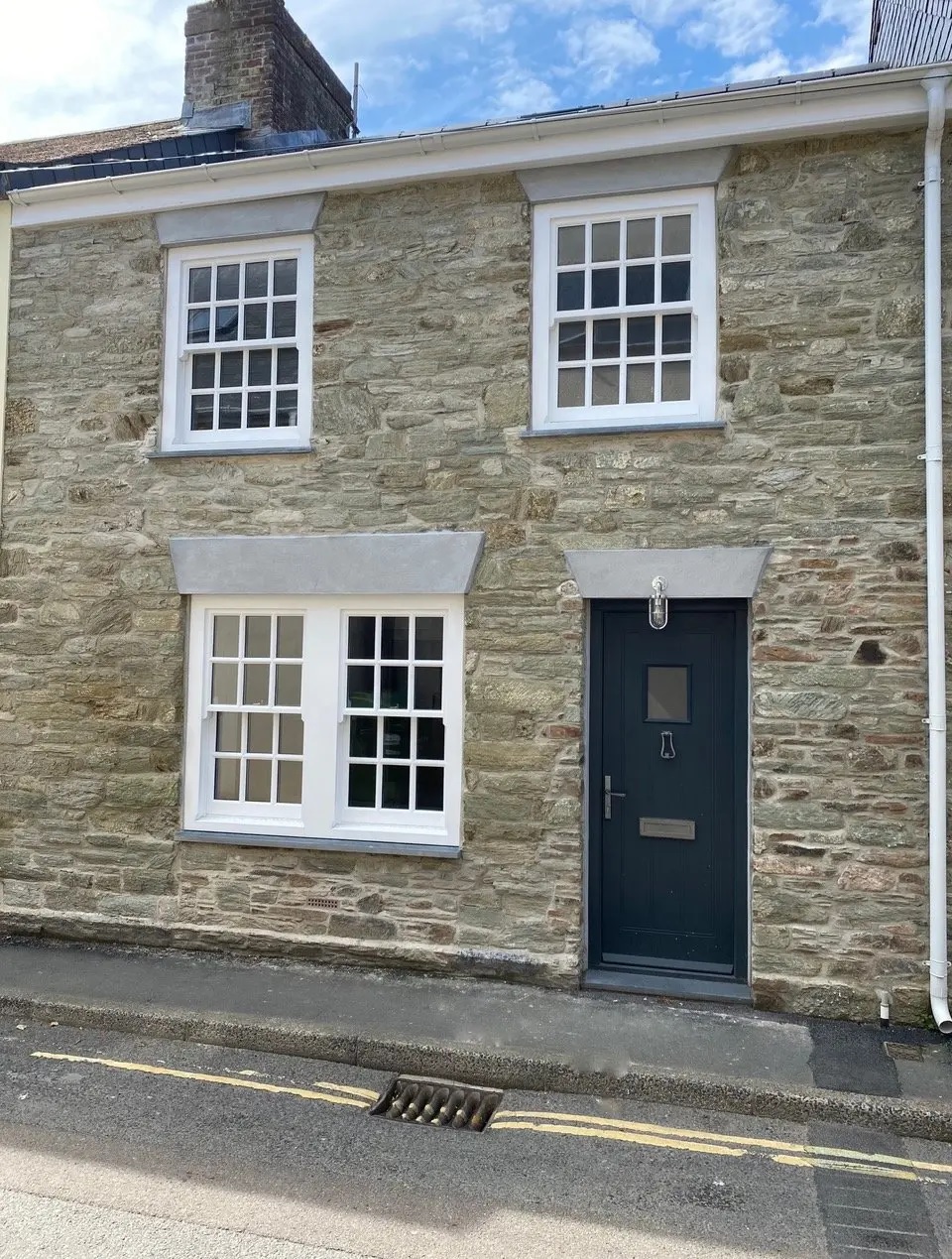 No 15 Island Street was a small, terraced cottage at the heart of Salcombe's boat-building district with a yard and outhouse to the rear.
The owners wanted to alter and extend the property into the roof to create a second floor without disturbing the exterior of the cottage. However, there was insufficient headspace in the roof to create a second floor.
Our scheme suggested retaining the front wall of the cottage but knocking down the rest of it to be rebuilt with altered ceiling heights that could accommodate the space required for a second floor under the existing roofline.
This ambitious plan would require vigorous consideration of the immediate surroundings, such as the affect the creek on the other side of the road would have on the ground conditions. Trial pits filled with creek water when the tide was high, so we opted for a concrete raft foundation.
PCA designed a new drainage solution too to cope with the force of the tide versus waste and domestic water. A pump ensures the cottage can efficiently drain into the sewers, even when the tide is high.
We had to ensure the old, natural stone, front wall of the cottage would remain secure as the demolition and building work was carried out behind it. A stainless-steel framework was used to buttress the front wall. We issued party wall notices to the cottages on both sides of this property and used the framework to ensure no damage was incurred either
The framework also offered an opportunity to alter the layout of the interior of the cottage to make the most of the space available. The cottage was extended to encompass the yard and outhouse area to create a significant house from a small cottage space without altering the original façade.
Structural engineering, Civil Engineering
Photos: Andrew Wood Building Ltd