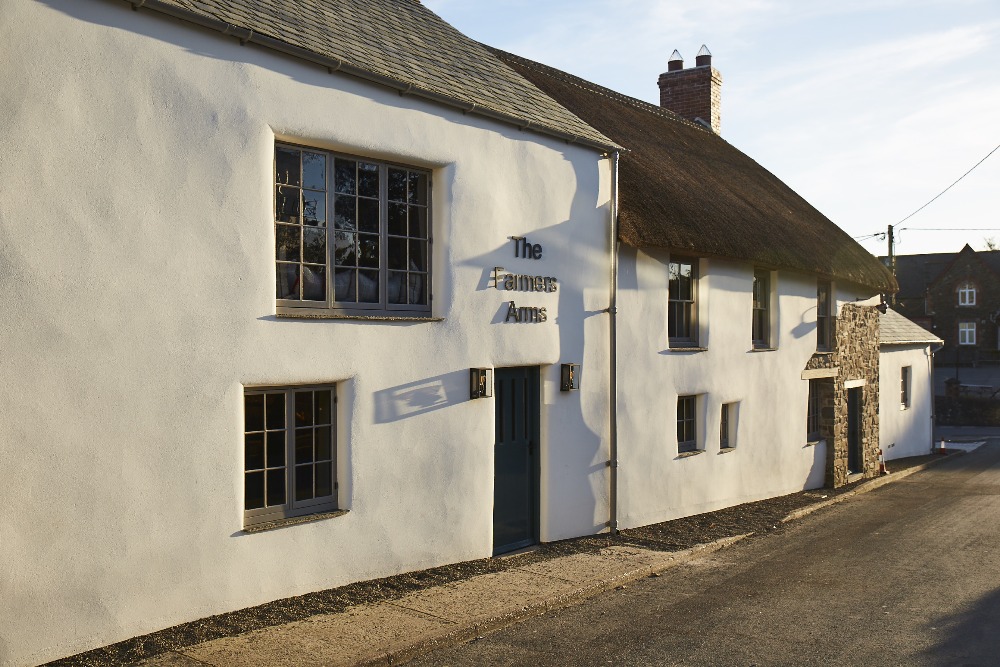 The Farmers Arms in Woolsery is a unique project that PCA has been involved in since late 2015. It's part of a wider regeneration of the centre of this North Devon village.
While many pubs around the country are being converted into housing, its owners Michael and Xochi Birch wanted to see this historic building restored to a working pub.
PCA provided structural, conservation and civil engineering advice with initial work concentrating on the pub, plus a drainage strategy, and repair works on the Manor House to convert it into a hotel.
Work is ongoing on the village shop, the Manor House and a new farm.
The Birches' vision has helped restore parts of the village life which had been entirely lost to the community.
 Anthony Branfield Carpentry & Building Ltd
Conservation Engineering, Structural Engineering, Civil Engineering
LABC Regional Building Excellence Awards (Best Small Commercial Project), RICS Highly Commended, and Michelmore Property Awards (Innovative Property Investment Award)
Photos: Alexander Rhind – Jonathan Rhind Architects