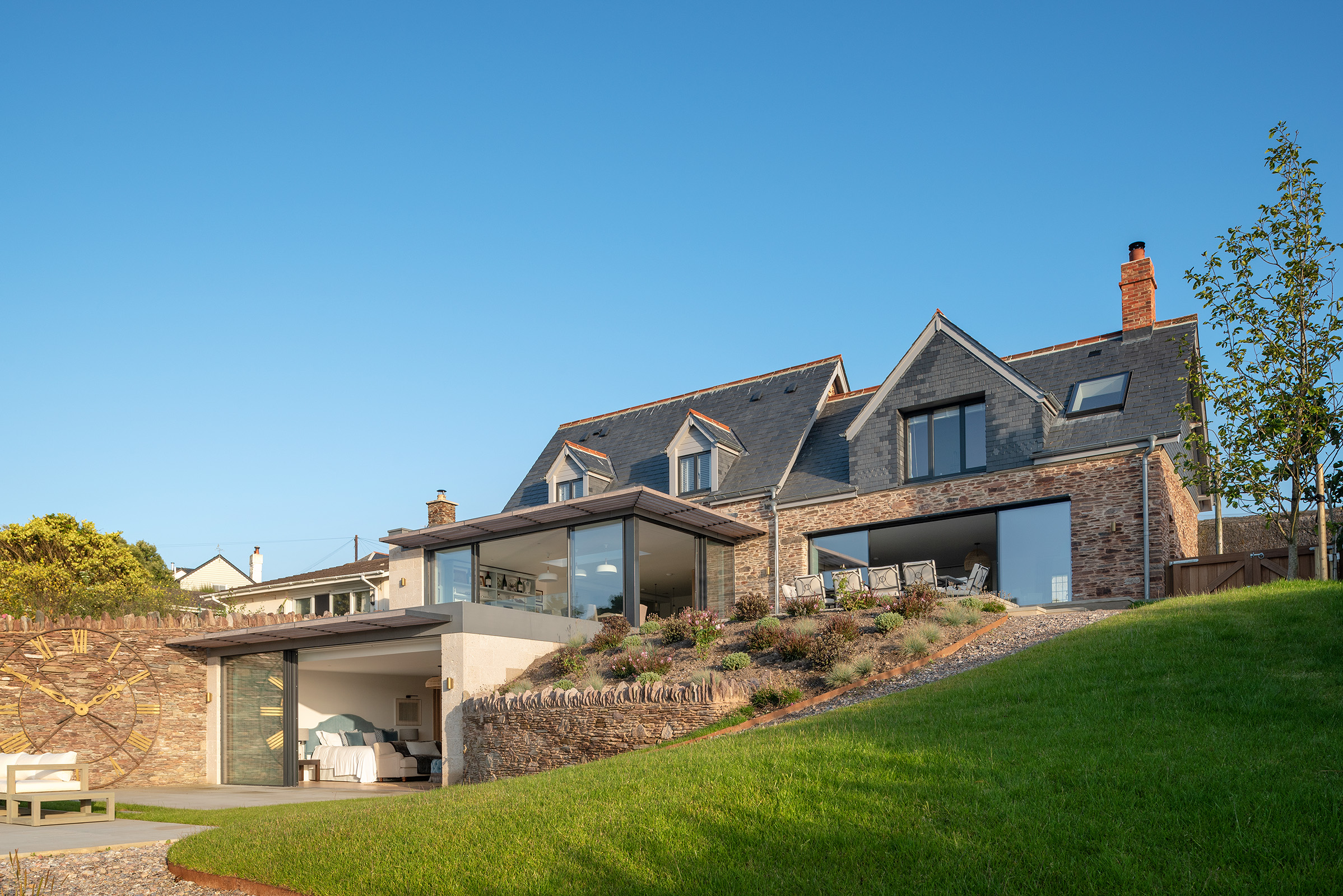 The owners of Clock Cottage had an ambitious scheme to re-order the interior of the building and add an extension, which would include new basement living accommodation.
The original cottage was a standout property in the village, so the owners felt it was imperative that the main building should be retained throughout the build process even when contractors would be digging out the basement beneath the property.
The job was further complicated by a boundary wall issue with a neighbouring property and the requirement for the floors between the existing cottage and new extension to be level to allow for flow between all rooms.
The easiest solution would have been to knock down the entire property and start again, but the main cottage building had to be retained. The sequencing methodology used by PCA was key here to ensure the contractors could work efficiently.
For the basement, PCA advised the contractors to use specialist Mabey temporary works together with proprietary piles to support the cottage, so they could dig out underneath before using Nudura insulated concrete forms (ICFs) to underpin the existing house and to create the new basement area.
Nudura is highly insulated therefore offers superior energy efficiency, consistency in performance, and lower utility costs over the lifespan of a home compared to traditional building methods. Nudura is also quicker and easier to install than traditional masonry construction and takes up less space on site.
As part of the extension, the single-storey wing at ground floor level was knocked down too and replaced with a two-storey version to match the new exterior of the existing house that, again, was underpinned by the new basement.
The complexity of the project may not be obvious from these photos, but access was extremely tricky due to the proximity of the neighbour's garden and the earthworks required, all while retaining the original cottage. The finished result, however, is stunning and a credit to all involved.
Structural Engineering, Conservation Engineering