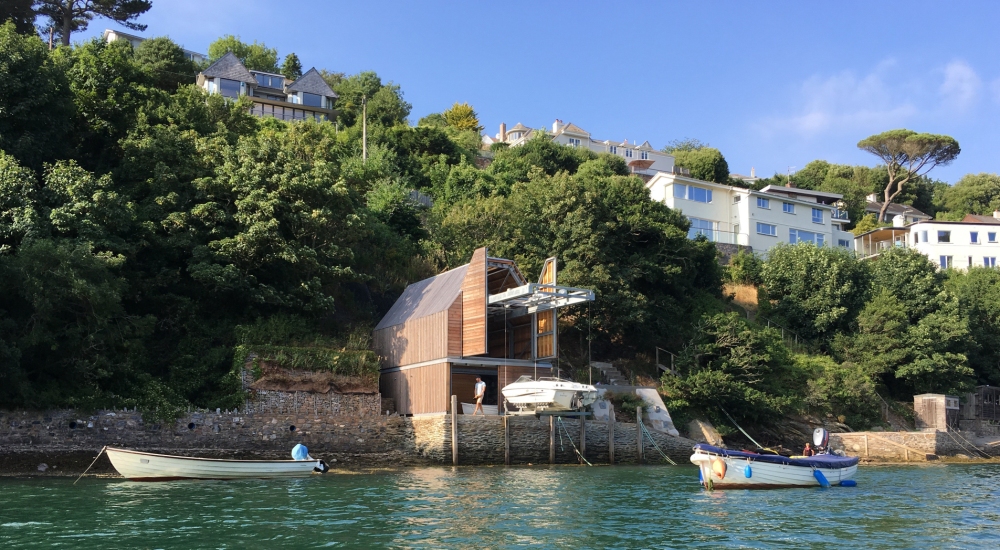 The brief was to replace a small boathouse on a steep-sided bank of the River Yealm estuary. We were required to give structural engineering advice on the quay it would be built on.
The slipway needed rock bolting to ensure it remained stable while the new boathouse required modifications to accommodate the galvanised steel hoist that would allow for a 14-foot speedboat to be mechanically lifted out of the water, raised 15 feet and then withdrawn into the eaves of the structure where it is stored at high level to free space for storage.
A full-length roof-light admits diffuse light into the main space and mezzanine deck, while a series of sliding doors enables access from both land and water.
The quayside approach to the boathouse has also been carefully restored in line with architect Wimshurst Pelleriti's designs with the route laid with reclaimed Cornish granite kerbs and new setts that run up the tidal slipway and into the building.