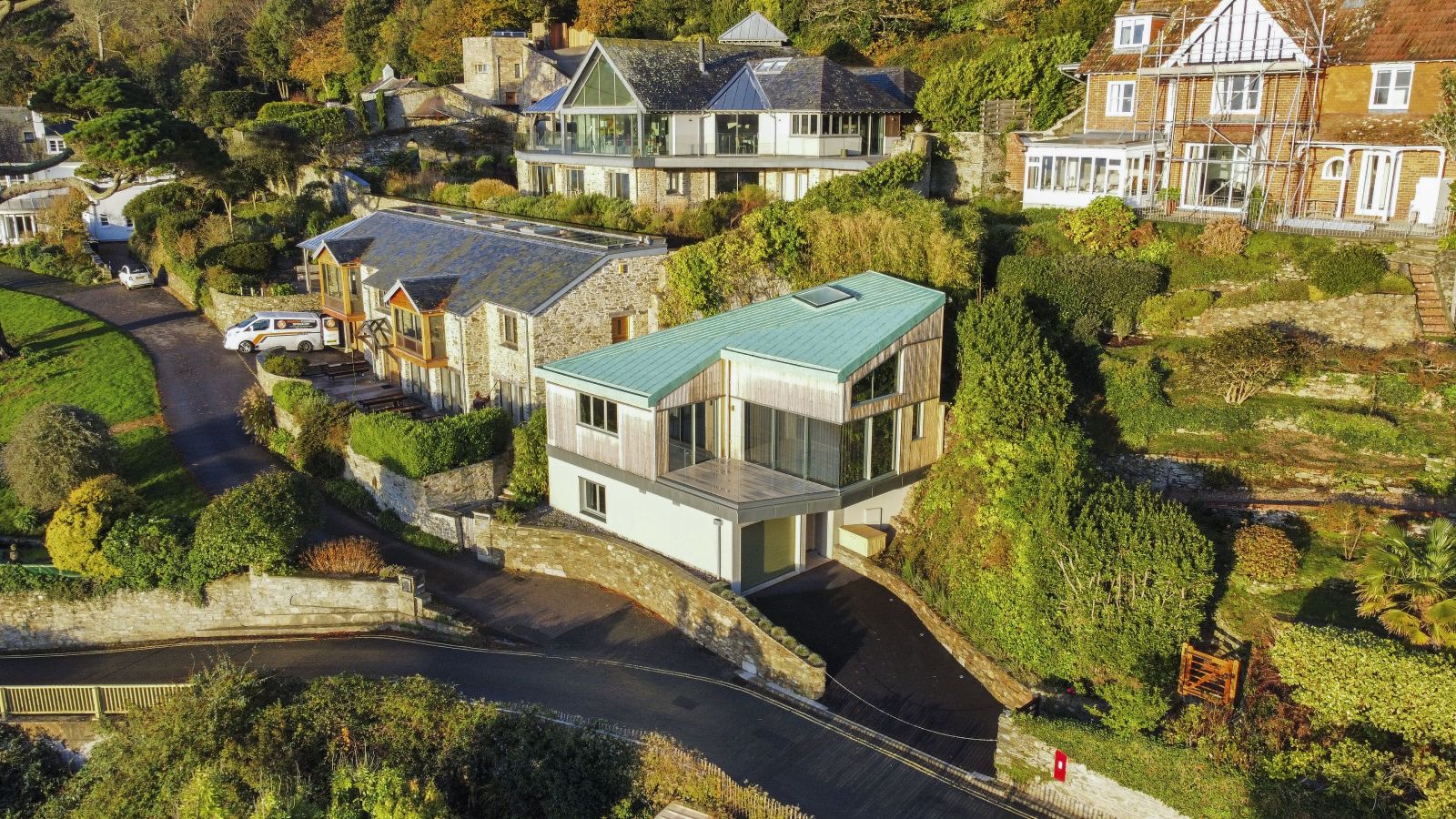 Built on the site of a single garage, Bamboo House is a striking new-build property that enjoys stunning Salcombe Estuary views, but its construction did not come without several challenges.
As is the case with many houses in Salcombe, Bamboo House was built on the hillside that meets the estuary. This piece of land also featured a geological fault whereby the ground beneath the existing garage was not solid enough to support a two-storey detached house. In additional, the site hosted a culvert – a tunnel carrying a stream – and it was important that any construction work could not affect the existing water route.
PCA has given advice on numerous Salcombe new-builds with the landscape demanding that many of these hillside properties are built on piles. In this instance, the piles were 12 metres long to ensure they reached good quality rock driven into the ground to ensure the foundations would be secure enough for the new property.
Construction work of this type is never easy on a site that is challenging to access and, in this case, this one was also very close to the road with no land surrounding it. Credit to the MIM Construction crew who phased the work accordingly with all design considerate of using small loads/sizes of elements for ease of manoeuvring.
The construction team also needed to cut into the bank behind to accommodate a cantilevered first floor than was larger than the ground floor. Reinforced concrete was used for the retaining walls to support this non-modular, two-storey structure.
Lastly, the hipped roof pitched in two different directions. This required extra-long rafter spans to create the required vaulted space.
While a relatively small house, Bamboo House required great attention to detail to meet the architect's scheme on a site of this size and location. The result was worth it though with the creation of a standout property that is now available as a luxury holiday let from Finest Stays.
Photos: Finest Stays