PCA staff wore red shirts, ties and socks to support Wear Red for RedR UK day on February 28th.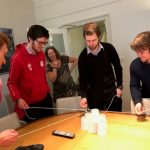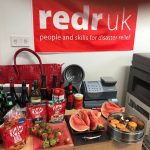 The event helps raise money for PCA's company charity, RedR UK, which trains humanitarian workers around the world, giving them the skills to prepare for, and respond to, major disasters like earthquakes, floods, conflict and drought.
The staff raised £150 through a raffle, bake sale and an enthusiastic game with the aim of building a pyramid of six cups using only an elastic band and string – no touching the cups with hands!
Meanwhile, PCA's Andrew Horton and Paul Carpenter attended RedR UK's annual reception attended by the charity's President HRH The Princess Royal. The event was a chance to thank those present and update them on RedR UK's work over the past year.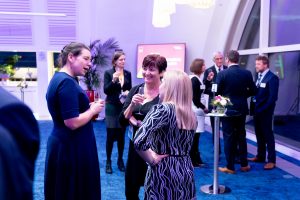 Guests enjoyed speeches from HRH The Princess Royal and RedR UK CEO Martin McCann. In her speech, Her Royal Highness emphasised the need for training for humanitarian workers to ensure that they have the necessary skills and knowledge to respond effectively to disasters. The Princess also highlighted the scope of RedR UK's work and commented on the broad reach and impact of the training programme.
Annual reception photo credit: Photo by Chris Andreou for RedR UK www.redr.org.uk