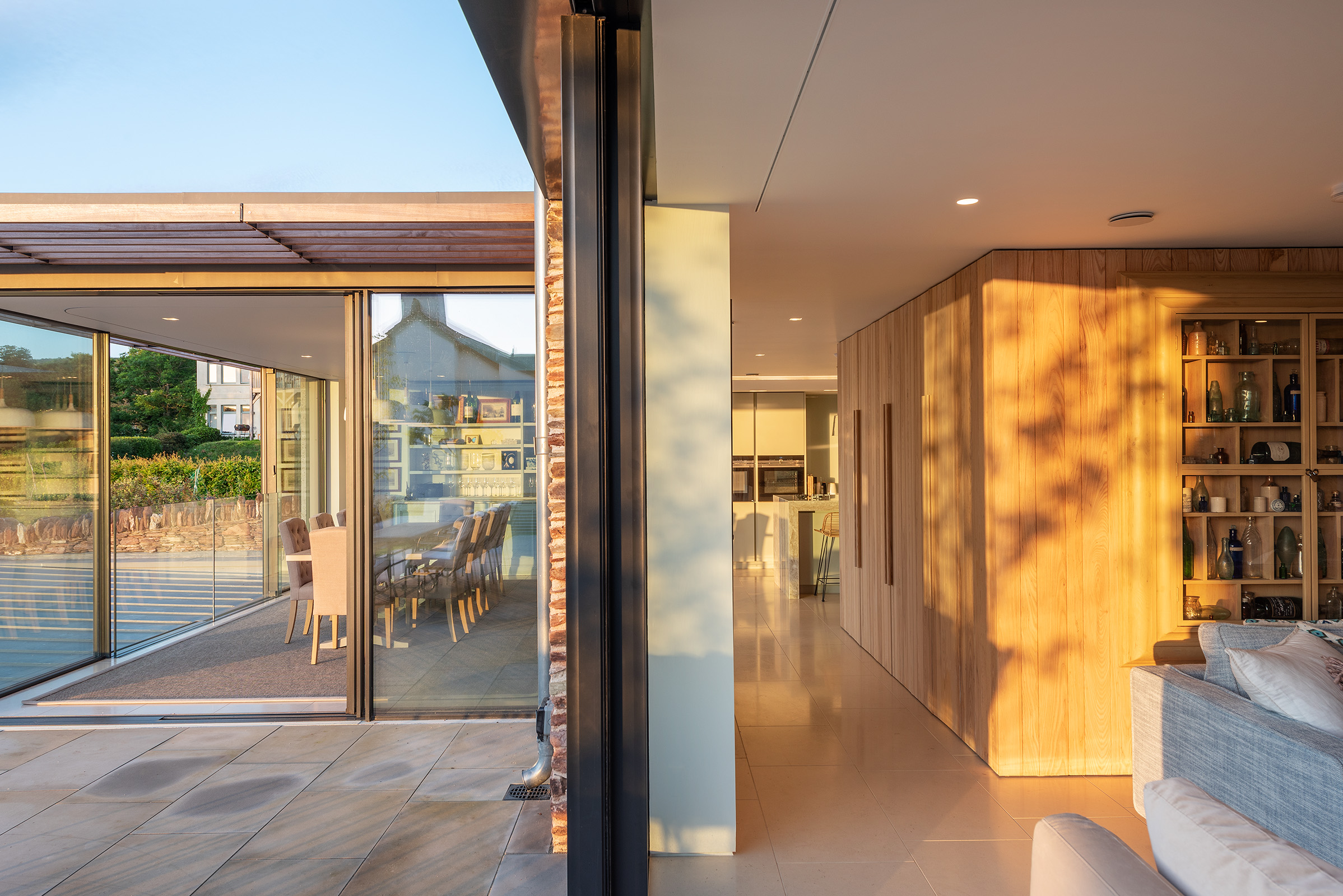 What you need to consider before fitting a bifold door – or sliding doors
In the last six months, fresh air has been key when it has come to gatherings of small groups of people. Even when two households were permitted to meet, these get-togethers often took place in the safety of a back garden and these meetings were clearly easier as social distancing measures went into the warmer summer months.
With six months of restrictions still to come and winter on its way, those outdoor gatherings may start to get tricky. While in England we are still allowed to meet indoors, vulnerable people may choose to stay outdoors or, at the very least, let plenty of fresh air in when they are indoors. Similar to schools having to open all the windows in classrooms.
Bifold or sliding doors make an indoor space feel part of the outdoors and certainly let plenty of fresh air in! They have become a popular replacement for French windows as they offer floor to ceiling, wall-to-wall natural lighting and help to bring the outside in, especially if you have a level threshold between your home and your outside space. Perfect for these COVID-19 times!
You can even get bifold or sliding doors that meet at a corner to give you light and space from two sides of your property. However, in the words of UK bifold door manufactures, Origin: "Hiring the services of a structural engineer is imperative if you plan to have a corner set of bi-fold doors installed. A structural engineer will survey your home to ensure it's structurally sound and suitable for corner bifolds."
As you would expect, you cannot just knock a hole in the wall and get cracking…even if you just want bifold or sliding doors for single wall and social distancing is making you feel a little hemmed in!
You will undoubtedly need a beam, or suitable lintel, to support the load above the new opening where the bifold doors will fit. External walls are an integral part of a building's structure. They can be load-bearing walls, so it is important to understand what they are supporting, e.g. roof, floors and walls above, and we can then advise on the correctly sized beam or lintel to use so the load can be transferred adequately into the adjacent walls, as long as these are structural and have sufficient bearing and foundations.
Specialist door installers usually just come and fit the door, so you will need a builder to create the opening. Before you do this though, you may want to seek out our advice to ensure your home is suitable for a bifold or sliding door. Do not worry, most will be, but it is best to check before you buy!
Planning permission is often not required but advice from an architect or the local planning authority should be sought in the first instance before you make any decisions, especially when installing bifold or sliding doors where the house is listed or in a conservation area. You will need building regulation approval, however, and our involvement and design calculations and/or plans will help gain this.
If you are considering bifold or sliding doors, or any other alterations to help keep the fresh air flowing in the next six months as social distancing continues, then please do not hesitate to get in touch with us.