This existing agricultural building has been converted into a veterinary practice for Selworthy Veterinary Group.
Architects Andrew Lethbridge successfully gained planning approval to convert the redundant steel framed farmer's shed.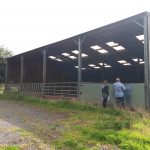 The challenge was designing the new elements of the building, such as the first floor, insulated walls and roof, around the original steel framed structure.
This was all achieved with careful thought and use of different building solutions and additions to the structure.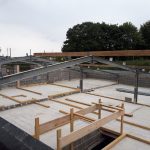 Lilburn & Elliott Construction was the main contractor on the project, who successfully undertook the building and conversion work to give Selworthy a great building designed around their needs and future growth.
PCA has undertaken many building conversion projects over the years, mostly for residential purposes, but also commercial, office use and retail. Working with a local veterinary practice was a learning curve and one which we're proud off. We wish Selworthy all the best in their new premises.