Spire repair works going well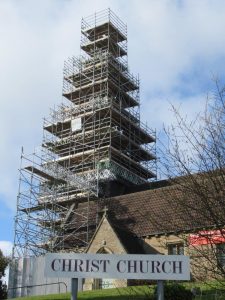 Repair works to remove the corroding wrought iron embedded in the stone spire at Christ Church, Weston Super Mare are going well.
PCA are working with Jonathan Rhind Architects and Wells Cathedral Stonemasons, with repair works hopefully completed by the end of June 2018.
The project has been made possible by Heritage Lottery Funding together with a tremendous fundraising effort by the local community.