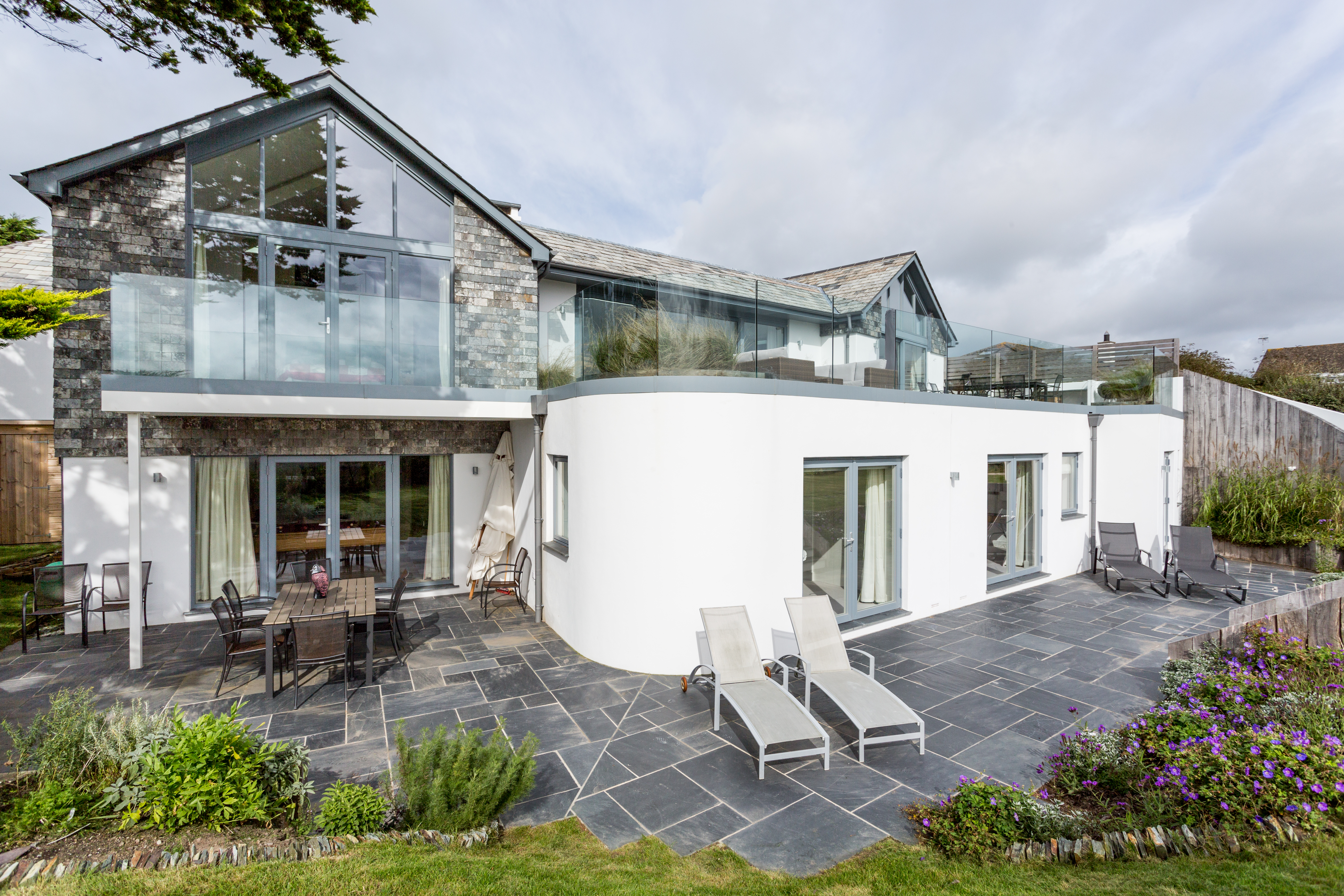 PCA worked alongside Harrison Sutton Partnership to provide the structural specifications for the traditional masonry build.
The design featured visible lightweight trusses to the kitchen and master bedroom with a steel frame forming the living room vaulted roof.
The steel frame allowed a large glazed opening to be formed, flooding the property with natural light.
A large terraced area was formed over the lower ground floor, incorporating a frameless glass balustrade.
Harrison Sutton Partnership