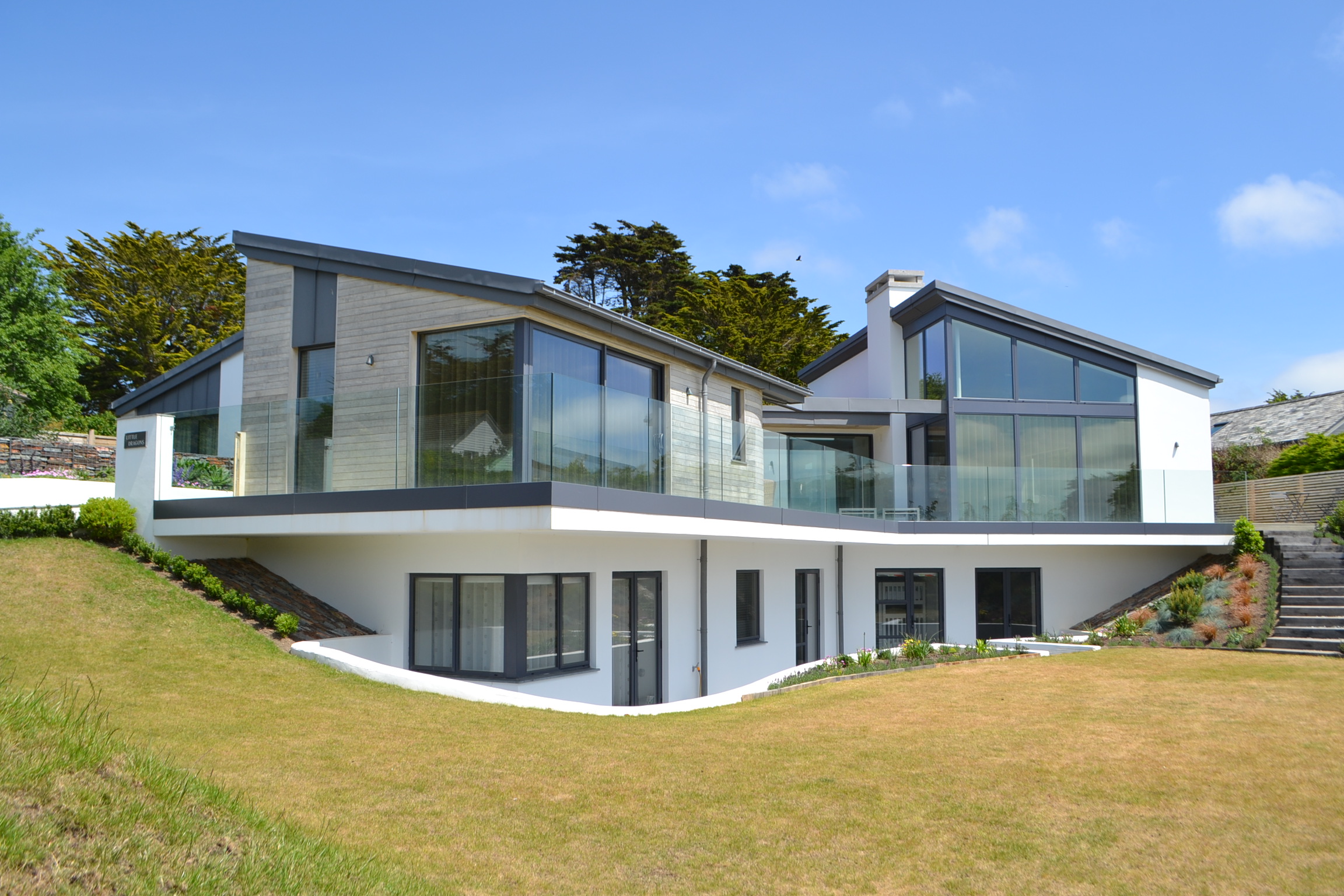 Little Dragons is a new dwelling that required structural engineering input for various elements of the design.
The lower ground floor is of traditional masonry construction sunk behind the curved retaining wall to the garden.
The ground floor is formed of composite metal deck and features a concrete cantilever terrace. A steel frame was designed and fixed to the metal deck, infilled with timber and glazing to form the light and spacious living areas.
Harrison Sutton Partnership