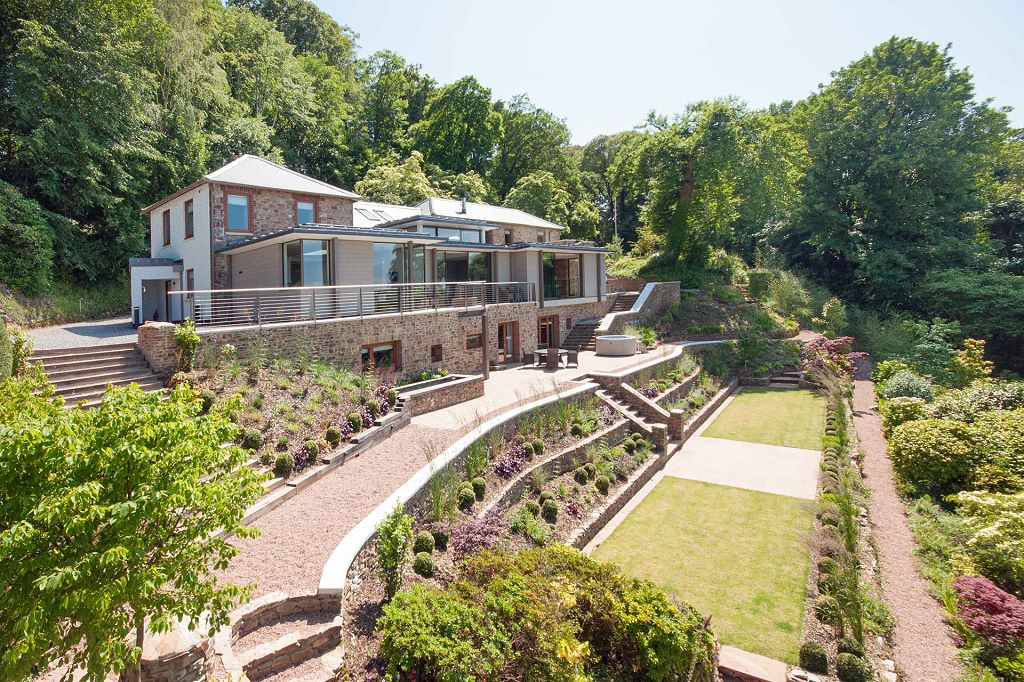 A major refurbishment and extension was required for this private residence set on the hillside overlooking the greenway estuary.
We were challenged with retaining the front façade of the building while limiting the new structural zone in front of the existing property to just 300mm but excavating to a depth of 4500mm to create a basement level swimming pool and lower level accommodation.
Finished to the highest standard with cast in-situ concrete stairs set to an elliptical curve, this project overcame challenging ground conditions, planning constraints and detailing to deliver a new home of the finest quality.
Civil & Structural Engineering