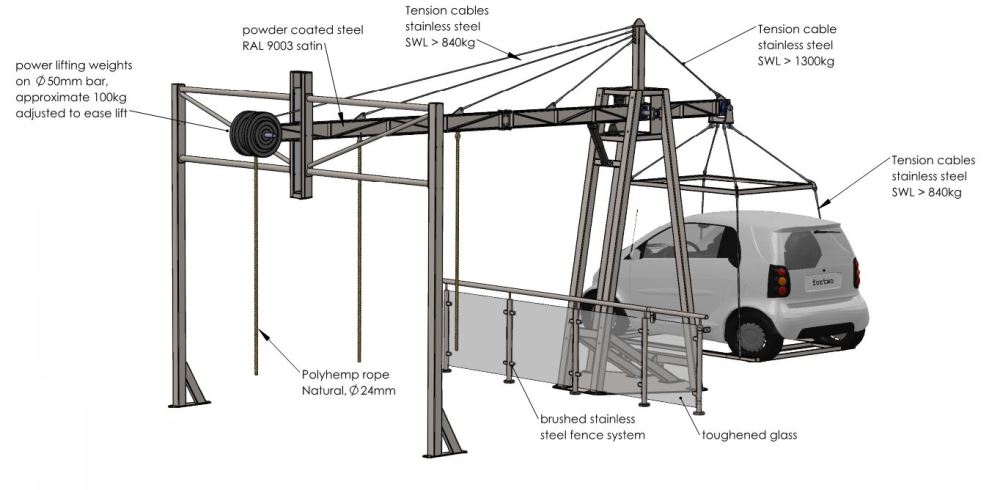 PCA lends expertise to permanent exhibitions
PCA was commissioned by Science Projects Ltd to analyse a bespoke steel frame and counterbalance, which allows a car to be lifted by the force of a child pulling down on a rope as part of an interactive permanent science exhibition.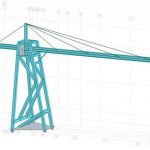 Due to be delivered to the XPLORE Entertainment Center in Athens – the largest theme and educational park in Greece – the Lamda crane exhibit experiments with the principle of levers, which was first proven by Archimedes in the 3rd century BC. He stated: "Give me a lever long enough and a fulcrum on which to place it, and I shall move the world."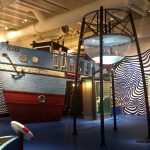 In this instance, due to the unique geometry and focus of force around the pivot/fulcrum, we analysed the steelwork in robot structural software using finite element analysis.
PCA has previously been commissioned to design the structural steelwork for a trawler that was a feature of The Beach exhibition at Experimentarium in Denmark. Again, it was built by Science Projects in London before being transported to Copenhagen as part of a major refurbishment programme.