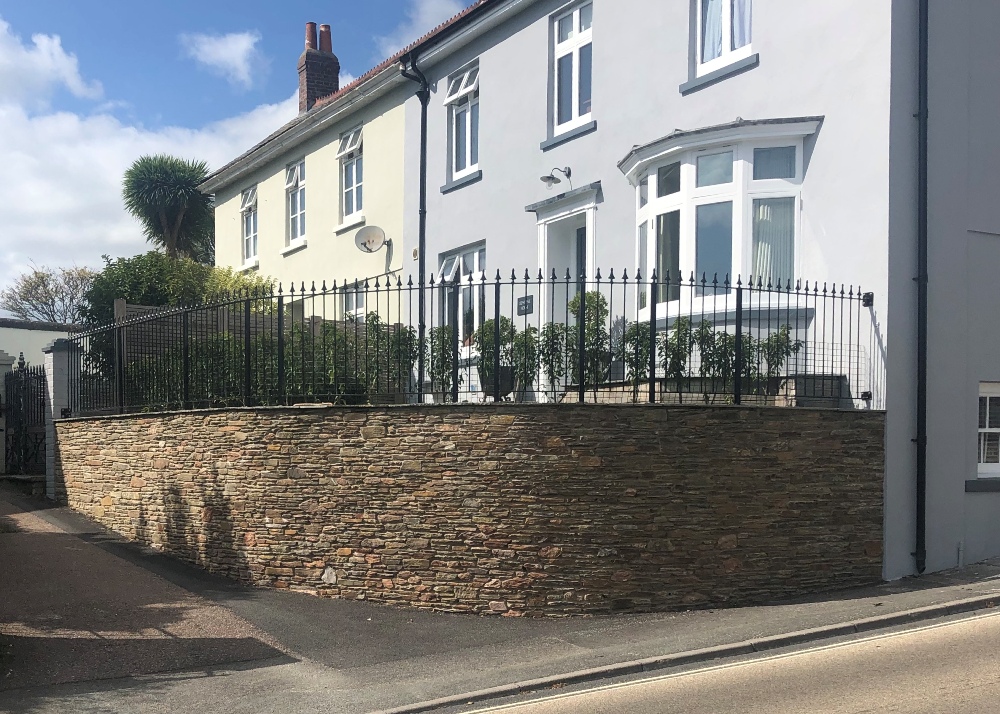 New entrance and new wall to improve access
This residential project required a widened entrance and replacement garden wall due to the dilapidated state of the existing masonry wall constructed from random rubble.
The existing narrow entrance to this property was restricted further to a substantially leaning stonework wall, so planning was obtained through architects Andrew Lethbridge Associates to round off the entrance and improve access with a wall suitable to retain the garden.
PCA worked with local landscaping contractor Andrew Rhymes, of TimberJack, to construct a hollow block, reinforced, concrete wall with a stone face to replicate the existing structure and provide a far improved entrance.
We can help with projects big or small and always keen to work with local contractors and architects to give the client a superbly finished scheme such as this.