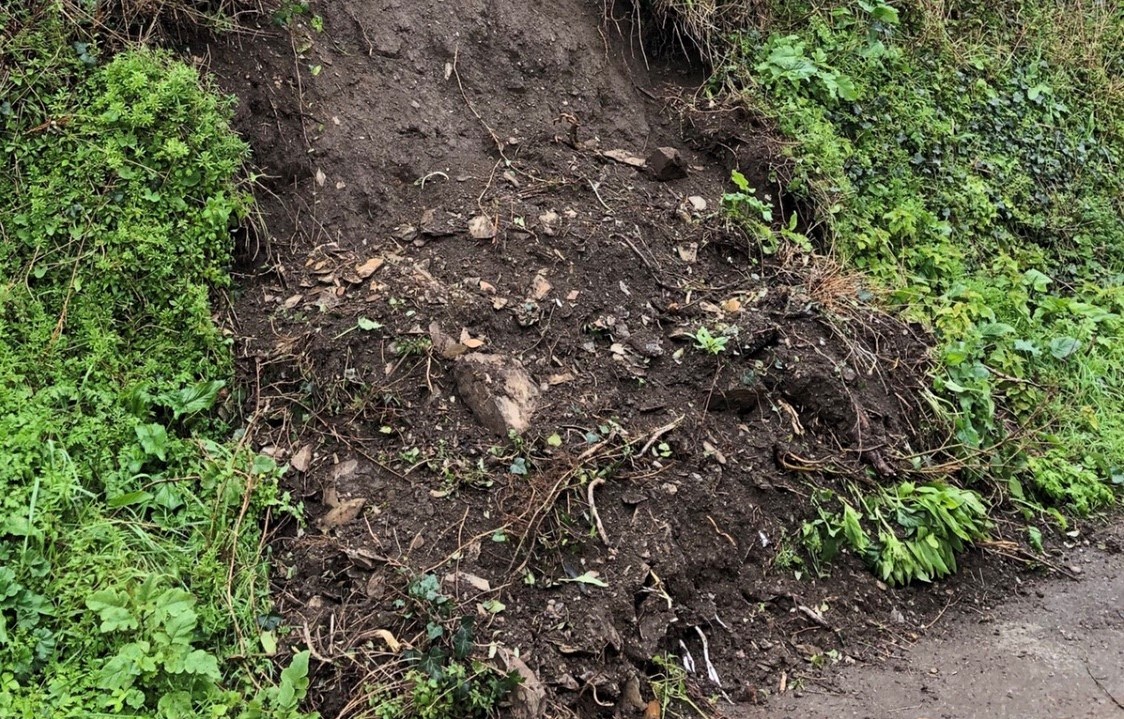 Dealing with landslides and collapsed walls
Wet weather earlier this year saw PCA called in to advise on how to rectify various landslides and collapsed walls…some of which have not yet been rectified or repaired due to lockdown.
It is not surprising we have saw so many in 2020 with February being the wettest month in the UK since records began in 1862. The UK received an average of 209.1mm of rainfall, which was 237% above the average for the month compared to Februarys between 1981 and 2010.
Such a volume of water can create hydrostatic pressure or causes surface water run off when the ground is saturated. These conditions contribute to landslides and collapsed walls, and flooding in areas of poor drainage. Erosion can also occur caused by weather, tides, rivers, etc.
Some walls are also at the end of their life with old mortar that simply gives out. Others are boundary walls where the ground has built up behind them overtime to, well, breaking point. Again, poor drainage, or lack of drainage, can contribute to the wall failure.
Whether your wall has already collapsed or an area of your land has started to shift or you are worried how the next bout of heavy rainfall will affect your property, we can help. We will assess the problem and will come up with varying solutions to replace your walls and shore up land.
We can also work within the standards required if your landslide or collapsed wall infringes on a highway and, where appropriate, we can work with loss adjustors if an insurance claim is warranted.
Please do not hesitate to contact us.