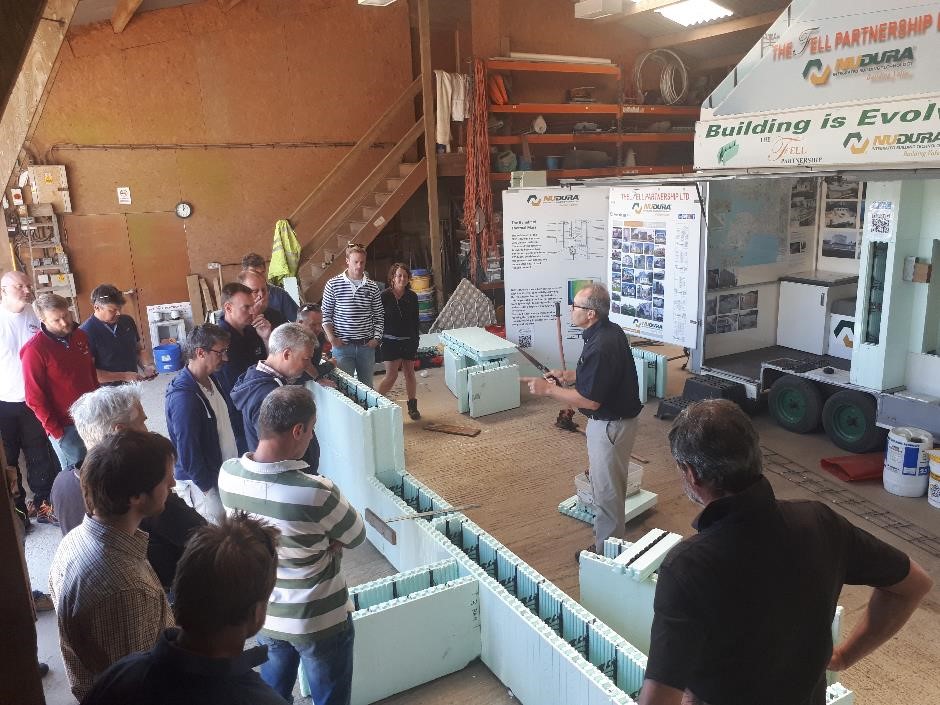 Continuing professional development
The staff at PCA regularly attend and host CPD workshops to ensure we keep up to date with the latest technologies and to refresh existing knowledge.
Recently, engineers attended a course held by The Fell Partnership who are the local distributor of NUDURA insulated concrete forms (ICF). An alternative to traditional build methods which is quick to install and sustainable.
We have a number of projects utilising NUDURA ICF in the detailed design stage at present as well several completed projects and look forward to seeing it used increasingly in the future.
For more information and if you are considering using NUDURA ICF on a build contact PCA or visit www.thefellpartnership.co.uk.