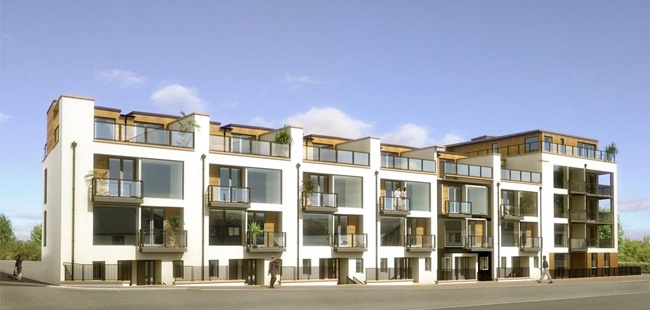 This project provided 120 apartments and townhouses with subterranean car parking.
The superstructure is varied and comprises timber frame, reinforced concrete and load-bearing masonry.
The whole perimeter building has been designed to sit on a raft foundation under a full basement car park, which in some areas bridges up to 12m wide.
The townhouses are generally on piled foundations.
The project also involved the completion of Section 38, 278 and 104 Agreements in the delivery of the infrastructure associated with the development together with AIP documents for the retaining walls supporting the highways.
Lacey Hickey Caley (Planning), Oliver Green Partnership
Structural Engineering, Civil Engineering
LABC Building Excellence Awards – Best Large Housing Development in the UK