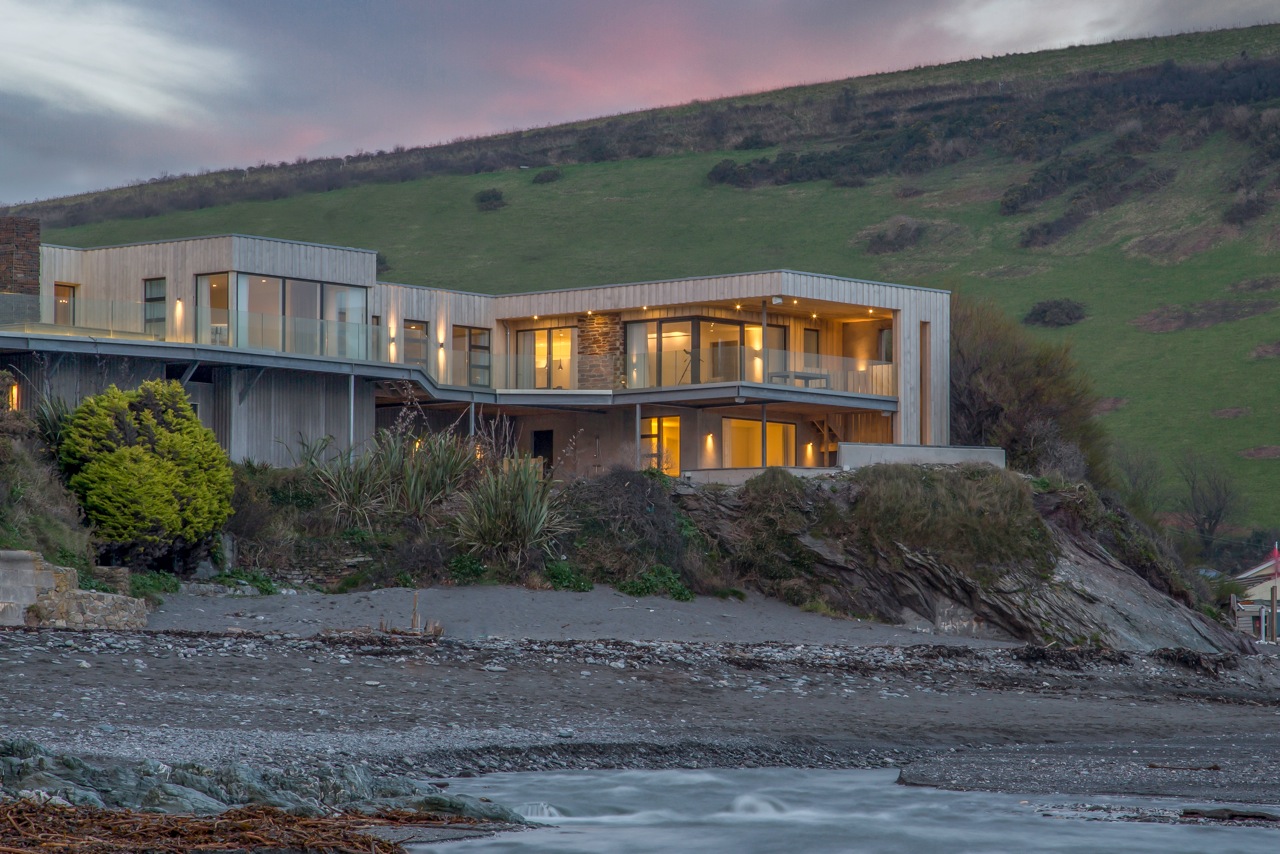 The brief was to provide a replacement dwelling in a cliff top location maximising views over a south coast beach.
Due to the enclosed nature of the site the property was set down into the cliff. This required a highway supporting retaining wall to the rear and piles to the front to support structure and protect against coastal erosion.
A lightweight steel and timber frame superstructure created the open spaces required and the floating terrace effect.
Seaton House won the 2015 CIAT award for Excellence in Architectural Design.
Harrison Sutton Partnership