PCA welcomes new senior engineer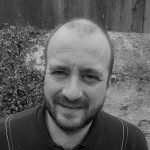 PCA has welcomed a new senior engineer, James Blyth, to the firm.
James brings with him a wealth of experience in domestic extensions and new-build dwellings, educational buildings, including listed buildings, plus projects in hygienic food production environments.
He also has experience in flood risk assessment, including 1D and 2D modelling SuDS drainage design, transport assessment, highway and car park design, in-river engineering, plus project and asset management.
James holds separate bachelor's degrees in biochemistry and civil engineering, and a PhD in water treatment and is particularly interested in application of modern analytical methods and conservation of heritage buildings and infrastructure.
PCA director Andrew Horton said: "We are delighted to welcome James to the team here at PCA. His skills and experience complement those of our other engineers and ensures our firm-wide skillset meets the needs of our clients."