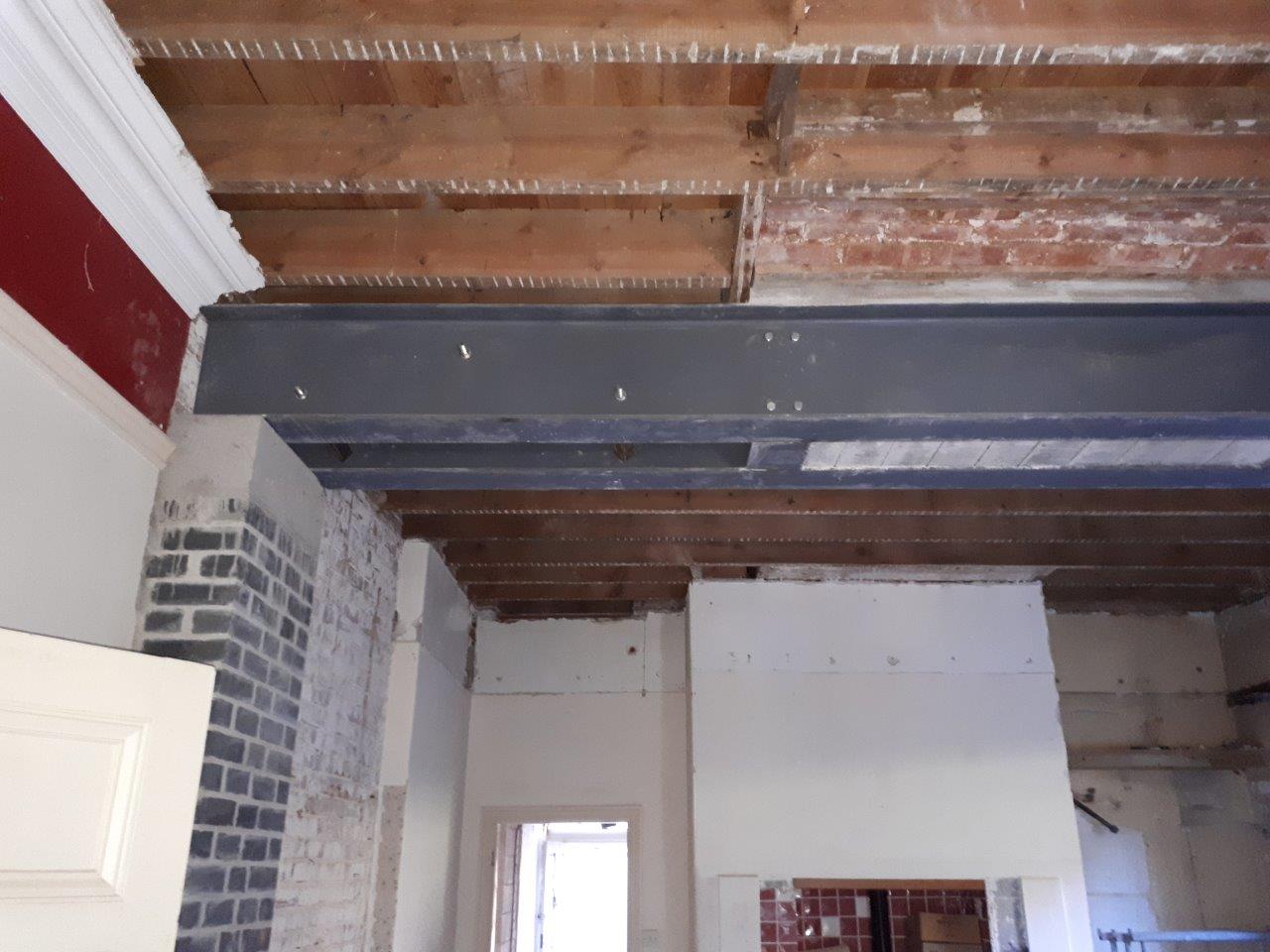 This is a typical example of a fireplace removal and beam installation.
Our client's requirement was for the wall and chimney breasts on both sides of the wall to be completely removed to turn two rooms into one large one.
The remaining stonework chimney and wall above, including the stack, totalled nearly 20 tonnes, which required careful temporary works, considerations and steel beam designs.
The beams are space-bolted apart and have linking beams around the main stack location with precast concrete lintels and dry pack mortars to ensure full load-bearing support to the existing structure above.
Norman Brooking Builders did a textbook job and we hope the clients enjoy their new room and house when finished.